Warranty and benefits


We'll cover your IQOS with a 2 year warranty.
Your voluntary warranty period depends on which country you bought your IQOS in. For example, in Switzerland, you'll get 2 years warranty from the day you buy your device. All you need to do is to keep your receipt or take a picture of it as proof of purchase.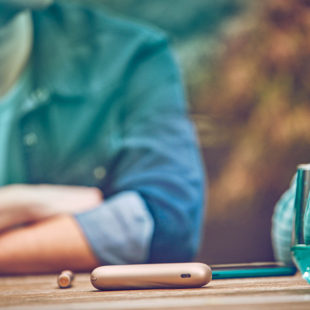 Register your IQOS device at myiqos.com and unlock great advantages like:
- fast and free IQOS replacement*
- international coverage with IQOS support and IQOS device replacement services wherever you are in the world
- extended IQOS warranty, in case you accidentally damage your device**
- access to limited editions and exclusive offers
If you bought your IQOS device on our website, your device is automatically registered so you can start enjoying all your extra benefits from day one.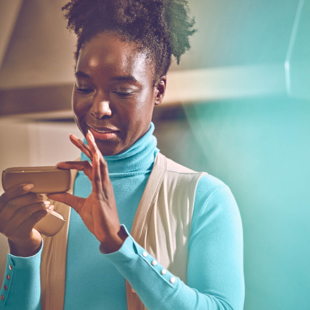 International assistance, for support wherever you are in the world
International assistance, for support wherever you are in the world
Covering 39 countries and at your disposal 24/7, whether you need support, troubleshooting or a device replacement, all you have to do is get in touch. We're here to help troubleshoot and figure out any issues with your IQOS device. And if the issue is covered under your warranty, we'll get a replacement to you as soon as possible.
Are you abroad and need help with your IQOS device?
Not to worry, our international assistance team is only a call away. Just call*
+800 2559 2559 (Free of Charge)
+41 21 547 8888
*Some fees may apply, please speak to your network operator.
How do you get access to the IQOS international assistance service?
You just need to have registered to IQOS and linked your device to your account before you leave.
Where in the world are you covered by IQOS international assistance?
IQOS international assistance is available in 39 countries:
Armenia, Bulgaria, Canada, Colombia, Croatia, Croatia, Curaçao, Cyprus, Czech Republic, Denmark, France, Germany, Greece, Guatemala, Israel, Italy, Japan, Kazakhstan, Latvia, Lithuania, Moldova, New Zealand, Palestine, Netherlands, Poland, Portugal, Reunion Island, Dominican Republic, Romania, Russia, Serbia, Slovakia, Slovenia, South Africa, South Korea, Spain, Switzerland, Turkey, Ukraine, United Kingdom.
Terms and conditions
Services, availability of IQOS equipment and components, response and delivery times may vary from country to country. This service will not affect your legal rights or the warranty of your IQOS in the country where you bought in. If a part of your device is exchanged, any new part becomes your property and the replaced part becomes the property of the entity making the exchange. Problems with IQOS devices are defined in terms of material or workmanship, when used as set out in the IQOS user guide.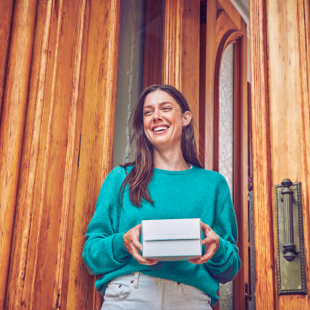 What do we cover with the IQOS warranty
The Philip Morris International entity listed under the heading of ?Customer Care?, will at its option (but without affecting your statutory rights) repair or replace any components which are defective in terms of material or workmanship when used in accordance with the associated IQOS? User Guide and which are subject to a valid voluntary warranty claim. The provisions of this warranty are only valid in the country of purchase.
What don't we cover with the IQOS warranty?
The following aren't covered by the IQOS warranty:
a) Damage caused by normal wear and tear
b) Cosmetic damage (such as scratches, dents, broken plastic etc.)
c) Damage caused by misuse, power surge, improper handling, liquid contact or fire
d) Malfunction caused by using the device with non-compatible products
e) Damage or malfunction caused by attempts to open, modify and repair, either by a user or by a service provider not accredited by IQOS
f) Damage or malfunction caused by failure to use as described in the associated IQOS User Guide
* When your device is accidentally damaged and still under warranty
** A one-time replacement per calendar year and per person registered on iqos.com for any damage not covered by the IQOS warranty. If your device is replaced, only the original warranty when you first bought the device is valid.
How to make a claim for an IQOS replacement
Even products of the highest quality can sometimes stop working, and we know how annoying it is when you cant use your IQOS.

Do you want to make a claim? It's easy and quick, just contact our Customer Care service available Monday to Friday from 8 a.m. to 8 p.m. Saturday and Sunday from 9 a.m. to 6 p.m. and we will help troubleshooting any problems with your device.

If you didn't buy your device on our website, please have your proof of purchase ready. In the absence of the proof of purchase, the company reserves the right to voluntarily apply the warranty duration starting from the manufacturing date of the IQOS device components in question based on its own records.
Phone

Want to speak to one of our
IQOS support expert? No problem call us at
+599 9 788 9998

Monday - Friday 08:00 - 19:00 Saturday 09:00 - 18:00
This product is not risk free and is addictive. This product is intended for adult smokers only. The sale of tobacco products to persons under the age of 18 is prohibited. The distribution of tobacco products to persons under the age of 18 is prohibited. Offenders are subject to criminal prosecution.